Sunny Tuesday!!! But I'm so sleepy the two days! Just as I'm lost sleep~ Who can help me? Please~~

:D
And now I have to carry on today's topic – bohemian wedding! Have selected your bohemian headpieces and hairstyle, then let's see some indispensable bohemian accessories!
To plan a bohemian wedding, along with the bohemia dress, the vintage bohemian accessories are so important, which can touch up the brides' charm! Under my impression, the bohemian accessories are usually exaggerated and special, but when they are weared by one, she'll be charming and glamorous! So I always love this designed accessories, like bracelets, necklace and even earings, which are cool and chic. And the bohemian style gives off an air of confidence and attitude.
The corona design which is the symbol of roman times' wedding! Platinum and gold release a mystic feeling.
Adorable and I believe no one can resist the temptation from this bracelet, right?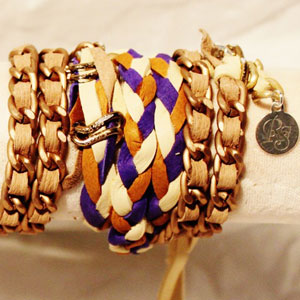 Vibrant floral jewels, which are just like a mini-garden on your finger!
Vintage earings are my favorite, mystic and charm!